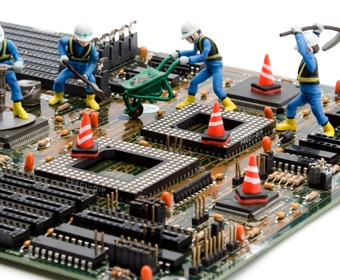 We provide computer hardware and software. We provide support to build a reliable IT infrastructure for your business and our ongoing support means your computer network will be one thing you don't have to worry about. We are a local company providing friendly support and servicing and supply only the best quality products for your computer needs at reasonable pricing to suit you.
Our professional computer hardware team is capable of handling Desktop Computers, Laptops, POS machines, Thermal Printer, Barcode Printer, Servers, Barcode Scanners, Dot Matrix Printers...etc .
INFO CART can provide a full range of user and system support services to suit our client's needs, from basic fault response through to full IT systems management.
We are specialized in Thermal Printer (POS Printer or KOT Printer) Services & Barcode Printer Services. We support and service any models of thermal printers and barcode printers. We are also providing refurbished and second hand thermal printers and barcode printers.
We provide service for different thermal printer brands - TVS thermal printer, WEP thermal printer, Epson thermal printer, Citizen thermal printer, POS bank thermal printers, Rugtek thermal printer, Retsol thermal printer…etc. We are also providing services for various barcode printers – Zebra barcode printer, TSC barcode printer, Honeywell barcode printer, Wep barcode printer, TVS barcode printer…etc.
Call us on 9847 12 99 11 or 9847 3 000 39 to know more about our Thermal Printer & Barcode Printer Services and Second hand printer stock availability