TSC Barcode Printers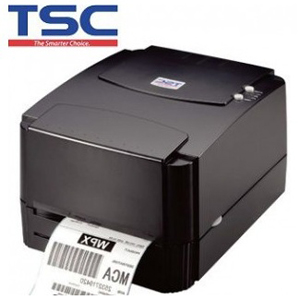 TSC TTP-244 Pro Barcode Printer
The TTP-244 Pro is ideal for customers looking for a high quality barcode printer, coupled with low ownership costs. The TTP-244 Pro is competitively priced, comes with a two-year warranty.
The TTP-244 Pro offers the largest media and ribbon capacities in its class. Unlike most printers, it can easily handle both a 300-meter ribbon and a full 8-inch OD roll of labels. With its fast 5 inch per second print speed, along with the largest memory capacity in its class, the TTP-244 Pro easily outperforms the competition.
With its small, compact footprint and dual-motor design, the TTP-244 Pro is perfect for a wide variety of label and tag printing applications